"Time is a brisk wind, for each hour it brings something new". This year marks the 3rd anniversary of the International Journal of Extreme Manufacturing (IJEM)!
On this occasion, we are deeply grateful for your leadership, vision, and wisdom, without which we could not have made IJEM a grand success. At this unique moment, we sincerely invite you to review the significant stages of IJEM growth, and also await your continuous support and guidance in the future stages.
Big Events
With you, IJEM had been indexed by SCI, EI, and many other prestigious databases. The first Impact Factor, expected to be 10, will be released in June 2022.
● 100+ Gold Open Access Articles
● 9.5 CiteScore ( Scopus)
● 12+ Average Citations ( Google Scholar)
● 3,500+ Average Downloads
| | | | |
| --- | --- | --- | --- |
| 2021-01 | 2021-02 | 2021-03 | 2021-04 |
Features
As a multidisciplinary journal, IJEM is committed to promoting the innovation and development of the field related to extreme manufacturing. To better serve the academic community and prompt the publication of significant advances, IJEM provides professional and comprehensive services free of charge.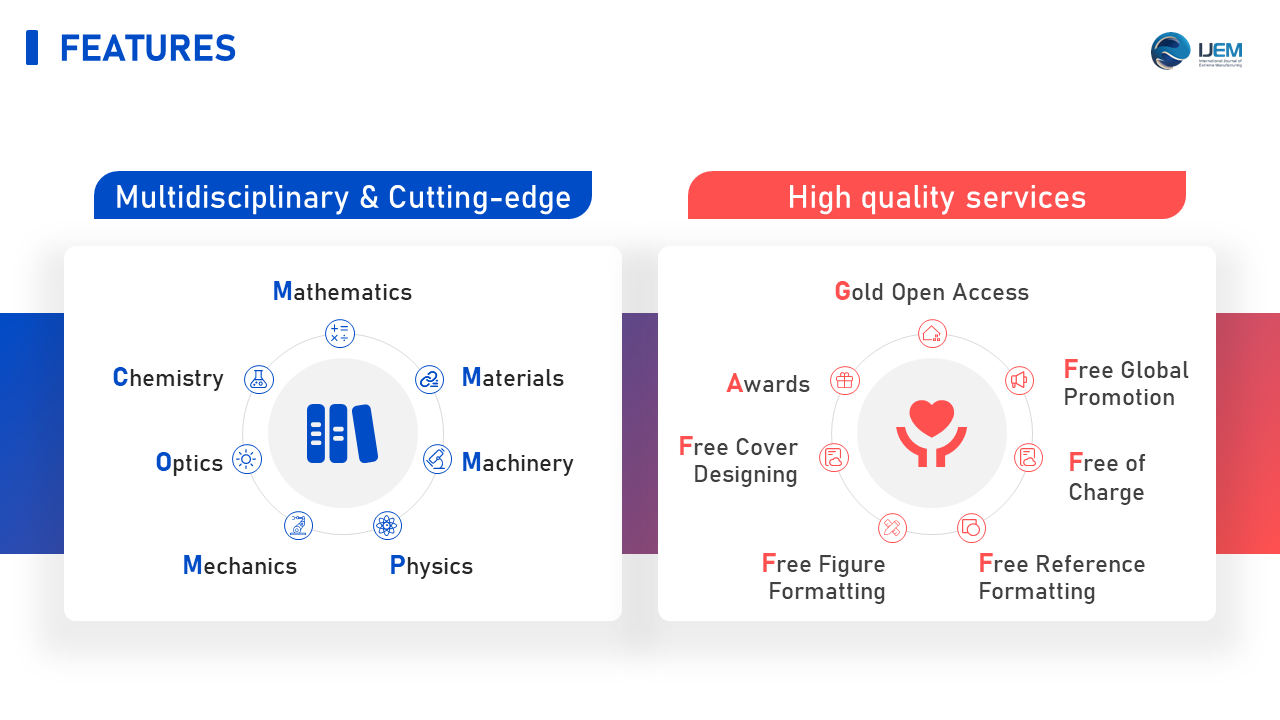 Scope
IJEM is specifically manifested in manufacturing with extremely high energy density, ultrahigh precision, extremely small spatial and temporal scales, extremely intensive fields, and giant systems with extreme complexity and several factors. It involves multidisciplinary fields, including machinery, materials, optics, physics, chemistry, mechanics, and mathematics.
Subjects of interest include but are not limited to, theory, process, metrology, characterization, equipment, conditions, and system integration in extreme manufacturing, as well as materials, structures, and devices with extreme functionalities.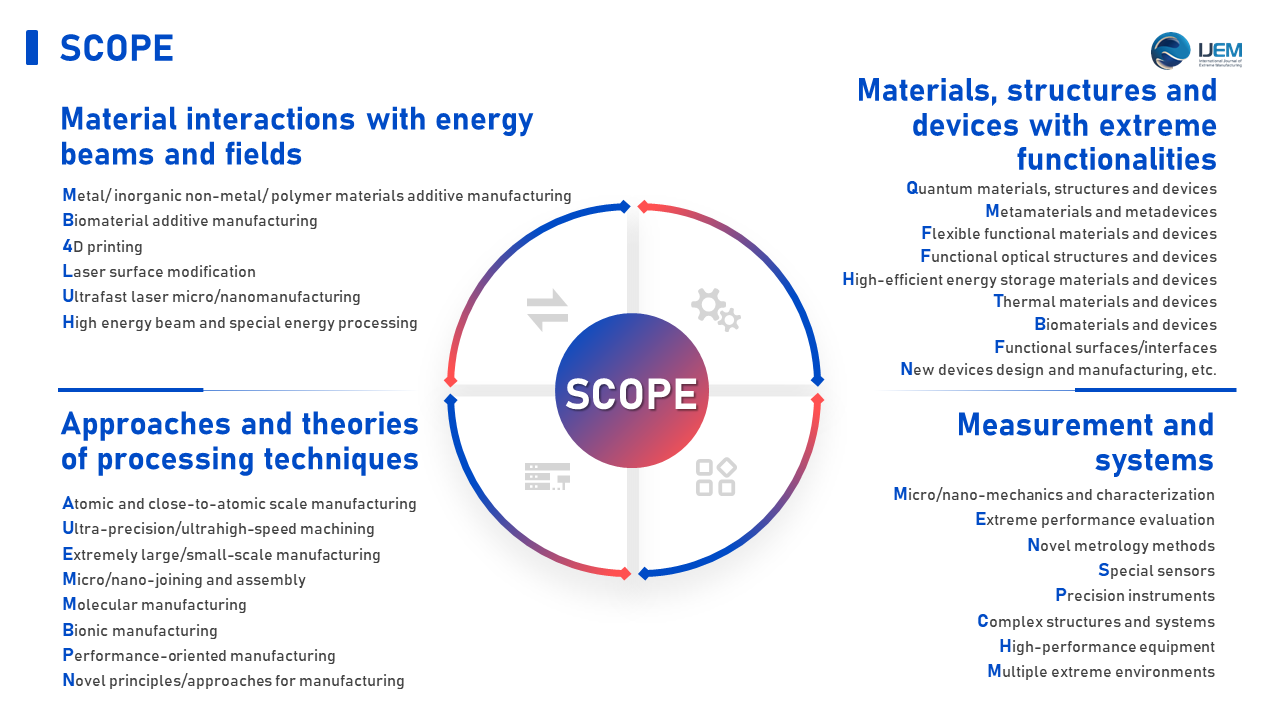 Appreciation Letter
Every fantastic achievement that IJEM has made is inseparable from your support and companionship. Again, we greatly appreciate your invaluable dedication and contributions and will redouble our efforts to meet your expectations.